In general, I would assume that "shoulder-length" hair is skimming or slightly below the shoulders.
However, since skinning is said to be confined to the head area, I'm led to believe that my hair must be above the shoulders.
Yet one of our example styles goes below the collarbone in front, and cascades down past the shoulder blades in the back (pictured below).
So, my question is, how long are players allowed to make hair?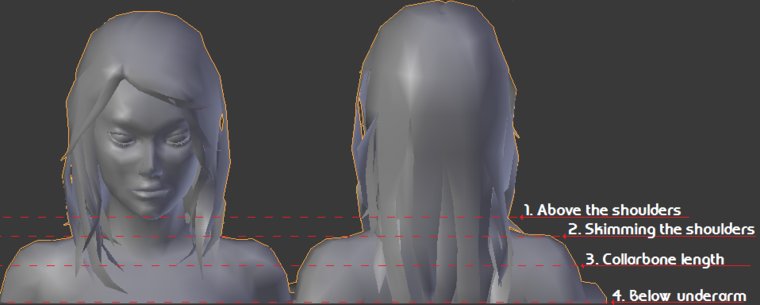 What constitutes the longest limits of "shoulder length"?  How long can we go?
Thank you very much in advance. =)