Sifting through your mail, you find a postcard...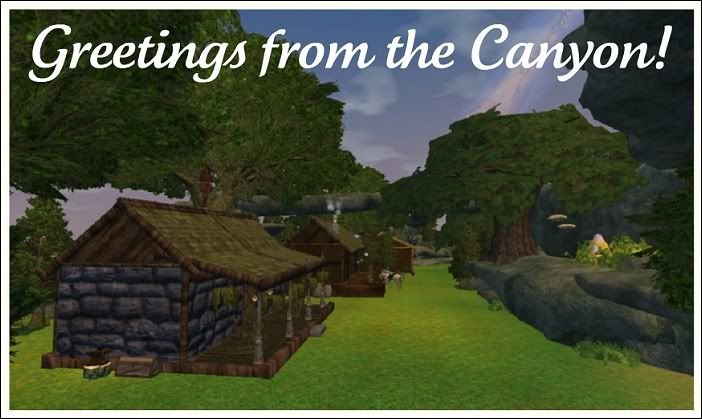 Dear Friend,
       Hello! It sure has been awhile. I've been away for some months now, but here I find myself back in Norrath and taking in the serene beauty of this little canyon getaway. I wanted to send you a postcard to let you know about it, for I don't think most have ever been here. It has an inn, a tavern, and a little shop that sells locally made goods. There is also a waterfall area where you can climb to the top of the cliffs and even run around them if you are so bold! This canyon sure must be old, for there seems to be erosion in places, allowing lots of plant life to thrive. I seem to be running out of space so I will close now, but be sure to visit and see for yourself!
                                                                                                                                  Always, Maekita Kwickee
         ~~~~~~~~~~~~~~~~~~~~~~~~~~~~~~~~~~~~~~~~~~~~~~~~~~ ~~~~~~~~~~~~~~~~~
Hello old friends! I took a hiatus from the game back in late August, and just returned to catch the tail end of Frostfell. Wow, there sure have been some changes!
Anyhoo, since being back, I've created a couple new places, and also published some older ones from last summer. This is my latest, Wilowyn's Canyon Getaway on Freeport (under massive). If you take the time to stop in, be sure to note the book in the Inn and the signs in the shop. And if you choose to run around the cliffs and you fall, not to worry, there is a rescue camp to be sure you make it safely back into the canyon.
Until next time! ~ Wilowyn, Freeport